Philanthropy & Culture: PF Partners with Hope Lodge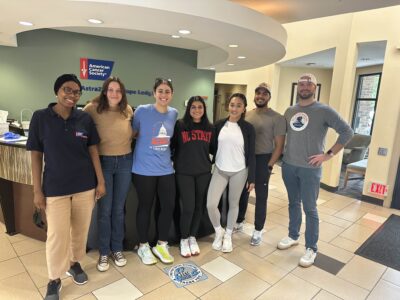 PF Partners with the American Cancer Society Hope Lodge in Philadelphia, Pennsylvania
As a patient-focused delivery team, we are committed to connecting our team members to patients and their families. Connecting our team to the patients has fostered a culture within our organization that is focused on providing solutions, meeting deadlines, and getting results.   
Since 1970, the American Cancer Society has been building and maintaining Hope Lodge communities across the country provide a free place to stay during treatment so people with cancer can focus on getting better. These communities provide comfortable guest suites with private baths, as well as inviting spaces with all the comforts of home, including a communal kitchen, dining area, laundry rooms, and places to gather or find a quiet respite – all at no cost to guests. Since the first Hope Lodge was founded in Charleston, SC, over 6 million nights of free lodging have been given to cancer patients and their caregivers, saving them over $55M in lodging costs each year. Hope Lodge guests don't just find a place to stay – they find a community of support and an emotional connection with others facing the same journey. 
After a successful partnership with Hope Lodge at our Leadership Summit in Houston, TX, the Northeast Project Farma team contacted the Philadelphia Hope Lodge in an effort to give back locally. Our team spent the day connecting with residents and caregivers while learning more about their personal experience and hope for the future. 
With the support of our teams, we raised awareness to help drive groundbreaking research, provide life-changing programs, and guarantee a supportive community for those who need it most. 
Click here to learn more about you can support a Hope Lodge near you!