Philanthropy & Culture: PF Walks with Melanoma Research Foundation in PA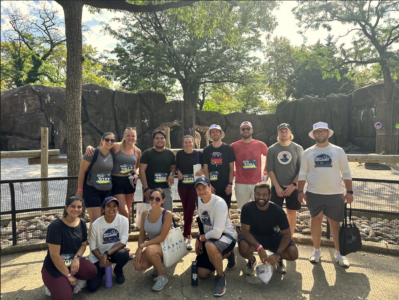 PF Walks with the Melanoma Research Foundation in Philadelphia, PA
As a patient-focused delivery team, we are committed to connecting our team members to patients and their families. Connecting our team to the patients has fostered a culture within our organization that is focused on providing solutions, meeting deadlines, and getting results.   
Project Farma has forged a powerful partnership with the Melanoma Research Foundation, and together, we're taking steps towards a brighter, safer future. What started as a patient focused panel has flourished into joint social media challenges, awareness campaigns, and volunteer activities across the country. Our teams have participated in Miles for Melanoma walks in their community, making strides for awareness, research, and hope. In Philadelphia, the PF team raised over $1,500 for the Melanoma Research Foundation, driving groundbreaking research, providing life-changing programs, and guaranteeing a supportive community for those who need it most.  
To learn more about the Melanoma Research Foundation and discover a Miles for Melanoma Walk near you, click here!