Philanthropy & Culture: PF Participates in RideATAXIA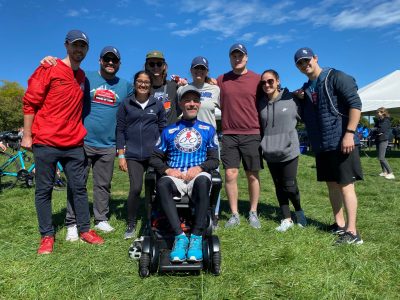 Philanthropy & Culture: PF Participates in RideATAXIA 
As a patient-focused delivery team, we are committed to connecting our team members to patients and their families. Connecting our team to the patients has fostered a culture within our organization that is focused on providing solutions, meeting deadlines, and getting results.  
At this year's RideATAXIA event in Philadelphia, PA, the Project Farma team walked, rode, and volunteered to raise funds and awareness for Friedreich's Ataxia research! RideATAXIA is a nation-wide program of bike rides that welcomes people of all abilities to ride and to raise funds for Friedreich's Ataxia Research Alliance (FARA) mission to treat and cure Friedreich's Ataxia (FA).  
To learn more about how you can support RideATAXIA and find a ride near you, click here!