Philanthropy & Culture: PF Volunteers with the MS Society for Bike MS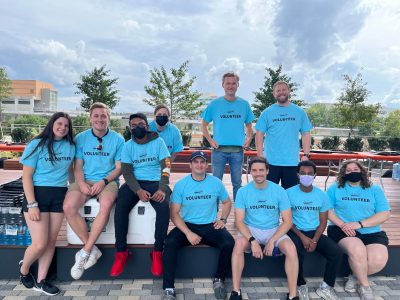 Philanthropy & Culture: PF Volunteers with the MS Society for Bike MS 
As a patient-focused delivery team, we are committed to connecting our team members to patients and their families. Connecting our team to the patients has fostered a culture within our organization that is focused on providing solutions, meeting deadlines, and getting results.  
Annually, the MS Society hosts 68 Bike MS events across the country encouraging participants and volunteers to train and fundraise for a world free of MS. Bike MS is the largest fundraising cycling series in the world. Each year, nearly 75,000 cyclists and more than 6,000 teams ride together to change the world for people with MS. 
This past Sunday, the East Coast Project Farma team volunteered with the National MS Society to put on their Bike for MS event in Virginia. Our teams helped with event setup and came with the spirit at the finish line as participants completed the ride of a lifetime!  
To learn more about the MS Society and discover a Bike MS Event near you, click here!