Article: Bioprocess Online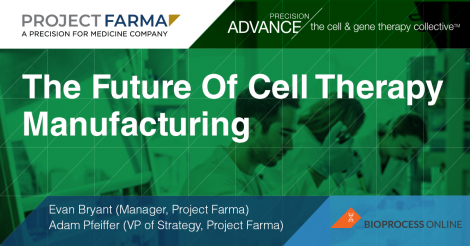 The Future of Cell Therapy Manufacturing
Ultimately, the future of the cell therapy space will be defined by "little wins" – semi-automated processes, continuous improvement efforts, and greater collaboration across the space. Bigger wins, like the proliferation of allogeneic cell therapies, will serve to revolutionize the industry more broadly. 
Evan Bryant (Manager, Project Farma) and Adam Pfeiffer (VP of Strategy, Project Farma) discuss small changes, big benefits, and designing for the future in "The Future of Cell Therapy Manufacturing". 
To read the article in full, click here! 
Published: August 2022