Philanthropy & Culture: PF Attends Partnerships for Patients Day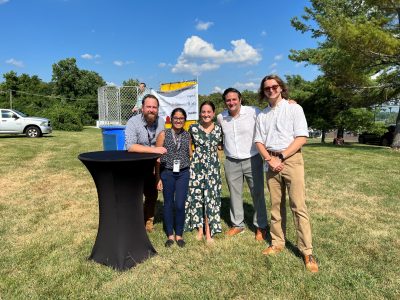 Philanthropy & Culture: PF Attends 2nd Annual Partnerships for Patients Day
As a patient-focused delivery team, we are committed to connecting our team members to patients and their families. Connecting our team to the patients has fostered a culture within our organization that is focused on providing solutions, meeting deadlines, and getting results. 
At age five, Emily Whitehead developed an aggressive form of leukemia. When mainstream treatments failed, a revolutionary cancer treatment called CAR-T cell therapy saved her life. On May 10th, 2022, Emily celebrated being 10 years cancer free! The Emily Whitehead Foundation raises funds to advance this groundbreaking immunotherapy so other children fighting cancer can receive the same treatment. 
To bring more awareness to pediatric cancer immunotherapy research, Project Farma pledged to partner with the Emily Whitehead Foundation, the Center for Breakthrough Medicines, and QIAGEN to sponsor the 2nd Annual Partnerships for Patients Day at Discovery Labs in King of Prussia, PA, on August 2nd, 2022. This incredible event brought together partners from biopharma, academia, and industry to motivate collaborations with the potential to expedite access to the next generation of safe and curative therapies. Together, we will activate the cure for all children fighting cancer! 
To learn more about how you can support the Emily Whitehead Foundation, click here!