Article: Bioprocess Online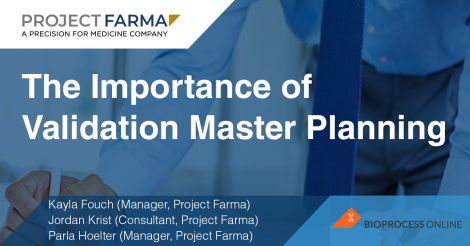 The Importance of Validation Master Planning

In the advanced therapy space, early strategic alignment regarding policies, practices, and planning will become the building blocks of a program that will set the project up for success. When developing a validation program, a focus on creating a robust structure for commissioning and qualification is critical to companies hoping to maximize efficiency through encouraging cross functional alignment early in the project, reducing remedial efforts, enhancing consistency of program deliverables, and assisting in the prevention of unnecessary work. 
Kayla Fouch (Manager, Project Farma), Jordan Krist (Consultant, Project Farma), and Parla Hoelter (Manager, Project Farma) define what a Validation Master Plan is and how a VMP is a company's framework for success in "The Importance of Validation Master Planning". 
To read the article in full, click here! 
Published: August 2022