Philanthropy & Culture: Ronald McDonald House Charities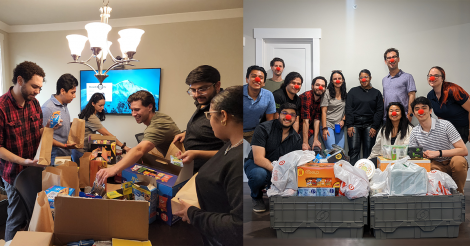 Philanthropy & Culture: PF Partners with RMDH Chapel Hill, Durham & Wake
As a patient-focused delivery team, we are committed to connecting our team members to patients and their families. Connecting our team to the patients has fostered a culture within our organization that is focused on providing solutions, meeting deadlines, and getting results. 
Throughout the month of July, Project Farma's Raleigh and Durham sites teamed up to partner with the Ronald McDonald House of Chapel Hill, Durham & Wake to facilitate a donation drive! This donation drive encouraged our team members, their families, friends, and our partners to donate packaged household goods and individually wrapped snacks for the families utilizing Ronald McDonald House. The donation drive will end with an in-person celebration to package items and drop off to Ronald McDonald House Chapel Hill, Durham & Wake!   
The first Ronald McDonald House opened in 1974, after recognizing the need for parents to stay close to their hospitalized child. Their mission is to create, find, and support programs that directly improve the health and well-being of children and their families. Ronald McDonald House provides more than 1.5 million overnight stays each year. 
To learn more about how you can support Ronald McDonald House Charities, click here!