2021 Philanthropic Look-Back
Patients, people and partnerships are the backbone of Project Farma (PF)'s philanthropic mission. In 2021, we had the privilege of contributing to over 25 organizations through countless patient-focused campaigns, community projects and in-person volunteer events around the US.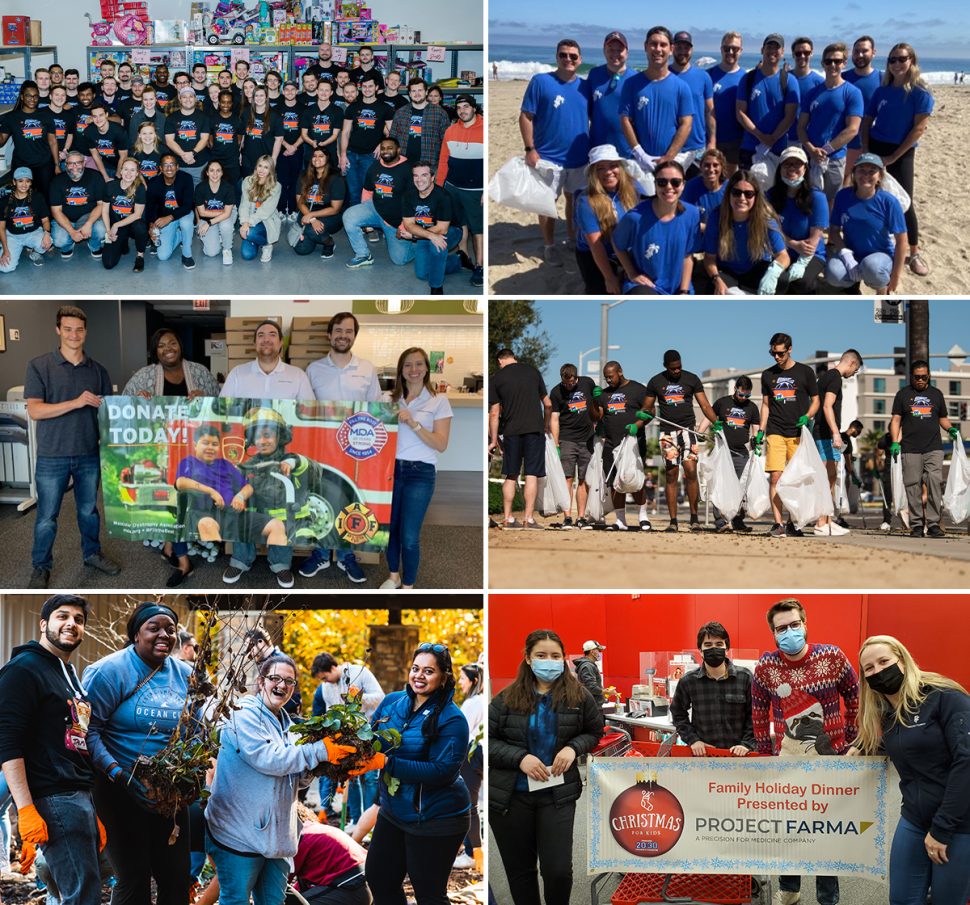 Take a look below at the highlights from some of our favorite events from this past year!
rideATAXIA Coastal Challenge with Aavanti Bio and FARA
We joined AavantiBio's rideATAXIA Coastal Challenge! This 10-day virtual cruise and social media challenge brought us one step closer to finding a cure for Friedreich's Ataxia while having fun and being active together. Every mile (or 10-minutes of physical activity) counted as 1 point.
PF Watch Party in partnership with AavantiBio and FARA 


Coordinated with AavantiBio and the Friedreich's Ataxia Research Alliance (FARA), this watch party was a moving and inspirational event where our PF team members got the chance to come together and view 'The Ataxian' – an inspirational documentary that focuses on Kyle Bryant, an athlete who suffers from FA and inspires a movement known as rideATAXIA in his team's Race Across America. After the film, our team had the change to ask questions to the stars of the film!

'PF Impact Panel' with the National MS Society 


During the PF Impact Panel, held at our 2021 PD Weekend, Project Farma got to hear from the National MS Society on how PF impacts their organization and patients living with multiple sclerosis.

'Together Towards Our Why' with FARA 


At this event, Project Farma heard from Kyle Bryant at the Friedreich's Ataxia Research Alliance (FARA) to learn more about his story, FARA, and how PF employees can help bring patients living with FA one step closer to a treatment or cure. Additionally, Project Farma donated $5,000 to FARA. 

2nd Annual 'Holiday Heroes' Initiative in partnership with Salvation Army
In 2020, we pledged to fulfill 125 children's wish lists and ended up overachieving our goal with a total of 135 children's wish lists fulfilled! This holiday season we spread holiday magic across 9 communities and started with a goal of fulfilling over 150 children's wish lists. We are so proud to have surpassed that goal by fulfilling 212 wish lists in 2021. 
And more…
Thank you to all of our amazing team members who helped support our partners, patients, and communities this last year!