Philanthropy: Volunteer Time Off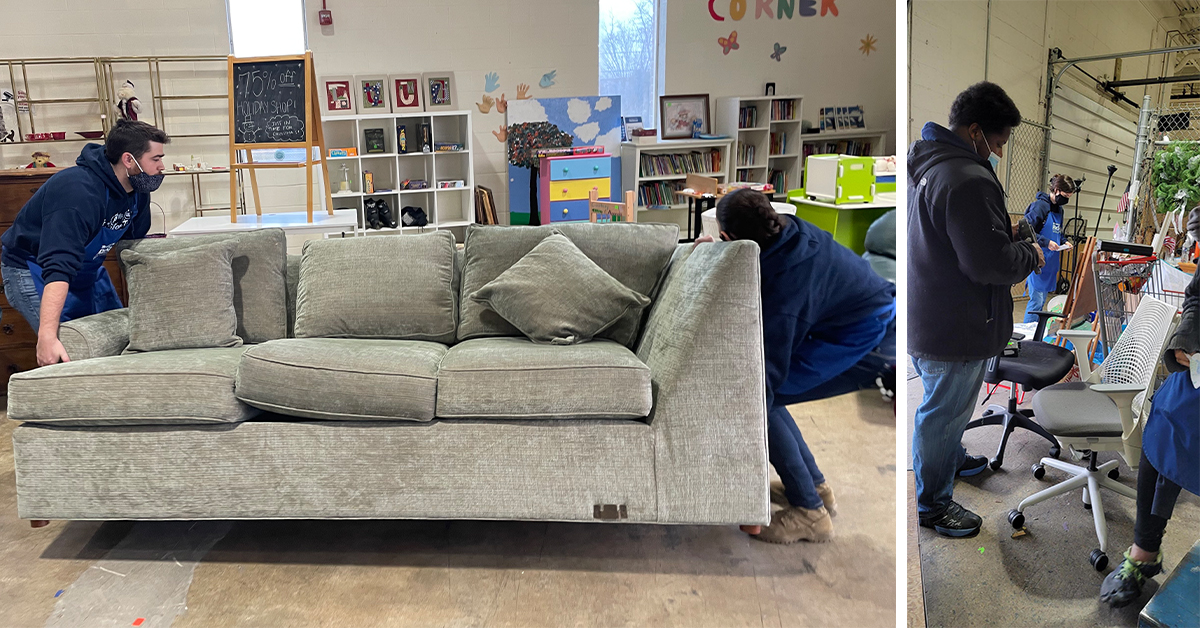 Our Maryland team volunteered with Habitat for Humanity at ReStore to help staff with things like donation intake, merchandising, customer service, moving and loading furniture, and organization of the store. ReStore is a nonprofit retail outlet that sells building supplies, home goods, and furniture at a discount. The money raised at ReStore locations supports the purchase of materials used to build Habitat for Humanity houses.
This volunteer event is part of our VTO (Volunteer Time Off) Initiative, which we kicked off last year to continue our mission to give back to our local communities and beyond. A big shout out to Evan Bryant, Haliegh Townsend, Hannah Schuster, and Nicole Catanzaro for giving their time to such a great organization!