Company Event: PF Team Building & Trivia Night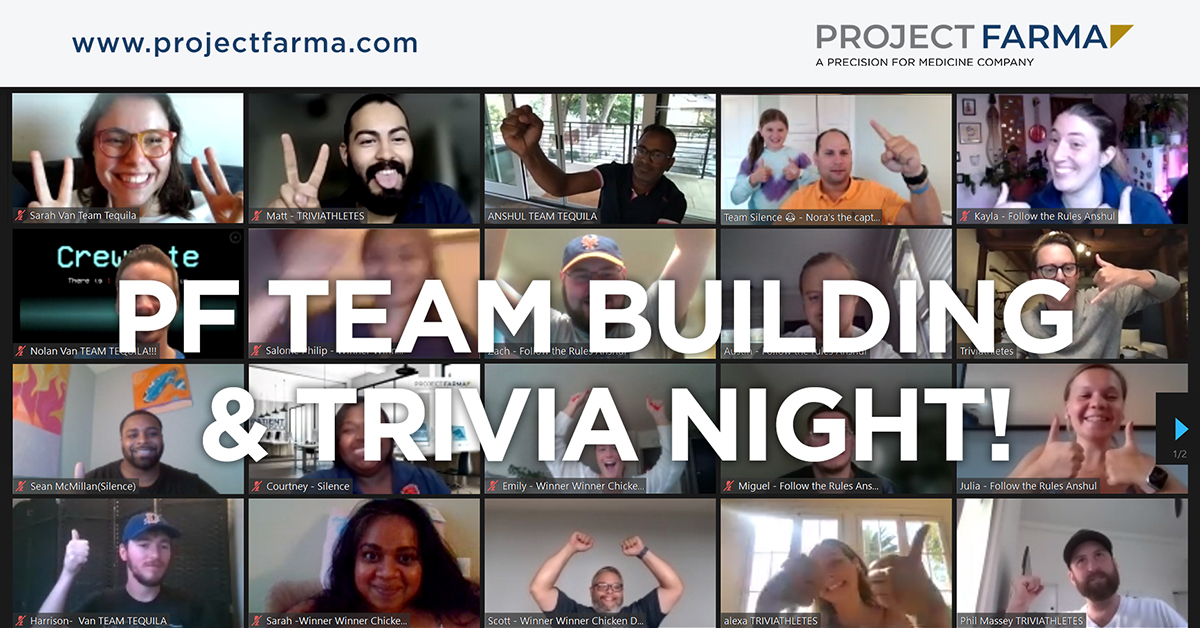 As part of our Thankful For Today campaign, our team joined together for a company-wide Virtual Trivia Night! We highlighted our amazing team members, reflected on our Patient Focused awareness campaign with Beyond Batten Disease Foundation for the months of June and July, and played multiple rounds of trivia focused on Project Farma culture and the advanced therapy industry!
Batten Disease is the common name for a broad class of rare, fatal, inherited disorders of the nervous system which causes developmental skill loss and death in early to mid-childhood. Beyond Batten Disease Foundation is spearheading a unique, cohesive strategy that incorporates independent scientific resources and collaborations with related funding organizations to drive research into Batten Disease. In addition to highlighting Batten Disease during our Trivia Night, we also spotlighted patient stories in our Patient Focused Newsletters, and featured BBDF through our social media initiatives.
To learn more about Batten Disease and how to get involved, visit beyondbatten.org.