Article: BioProcess Online, 2021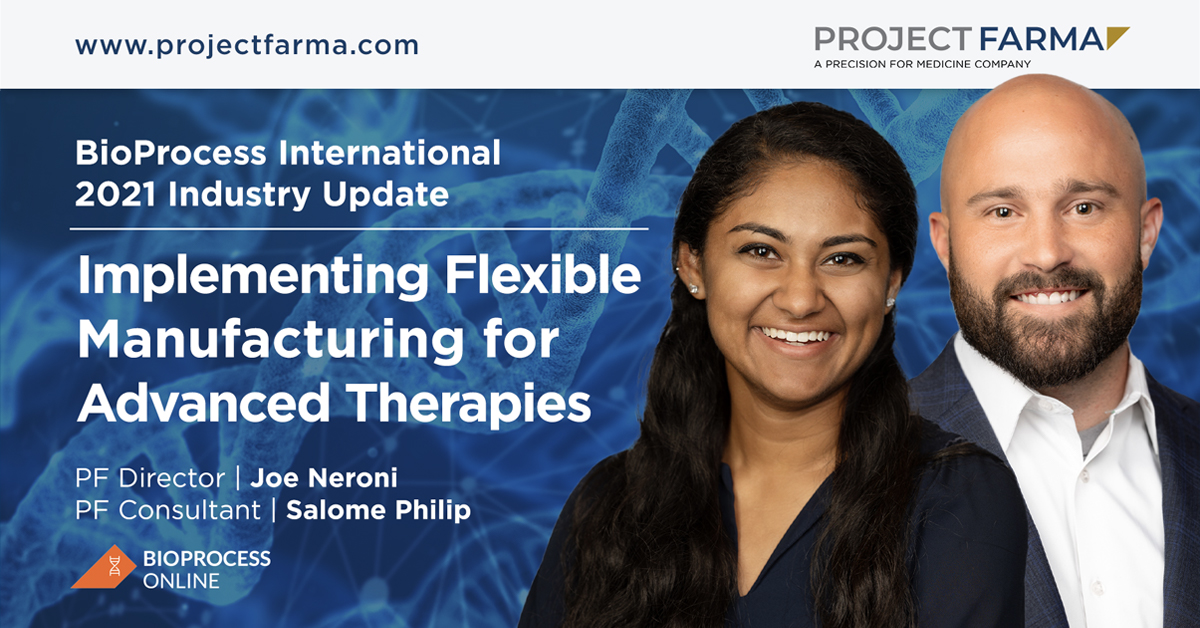 BioProcess International 2021 Industry Update
Project Farma Director, Joe Neroni, and Consultant, Salome Philip's, article, "Implementing Flexible Manufacturing for Advanced Therapies" is featured in this years 2021Industry Update by BioProcess Online. This e-book outlines the cell and gene therapy sector's investment environment before analyzing impediments that continue to hold developers back. Then, the authors explore potential solutions to such obstacles, including holistic planning approaches to CGT development and implementation of flexible technologies for advanced-therapy production.
"CGT companies must be ready to pivot and adapt at any time to a rapidly evolving market. Keeping up to date on the latest technologies and best practices helps to ensure that CGT manufacturers are efficient and flexible enough to remain competitive in a shifting market."
To learn about the cell and gene therapy sector and flexible manufacturing, click here!

Published: August 2021