Philanthropy & Culture: PF Partners with Project C.U.R.E.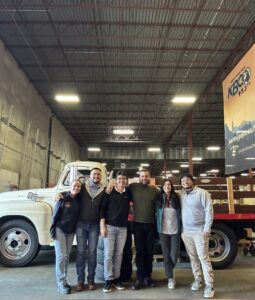 PF Partners with Project C.U.R.E. 
As a patient-focused delivery team, we are committed to connecting our team members to patients and their families. Connecting our team to the patients has fostered a culture within our organization that is focused on providing solutions, meeting deadlines, and getting results.   
Project C.U.R.E. was founded in a Colorado garage in 1987 and has grown to become a vital part of the mile-high community and economy. They have also become the world's largest distributor of donated medical supplies, equipment, and services to doctors and nurses in more than 135 countries. Each week, Project C.U.R.E. delivers approximately three to five semi-truck-sized ocean containers packed with the medical equipment and supplies desperately needed to save lives in hospitals and clinics in resource-limited countries. In addition, each year hundreds of healthcare professionals travel with Project C.U.R.E. to provide medical treatment to communities in need and training to those dedicated to serving them. Project C.U.R.E. is supported by over 30,000 volunteers annually and operates distribution warehouses in seven U.S. cities. 
In an effort to give back locally, the Project Farma team in the Boulder-Longmont region dedicated a day to supporting Project C.U.R.E. by sorting and packing medical equipment and supplies for Uganda.
Click here to learn more about Project C.U.R.E. and how you can support!