Philanthropy & Culture: PF Walks with ALS Association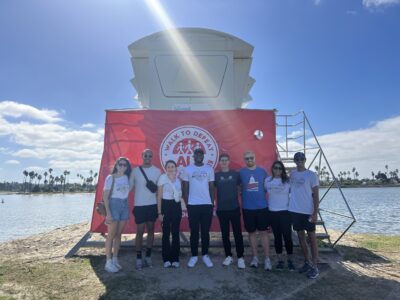 PF Walks with The ALS Association in San Diego, California
As a patient-focused delivery team, we are committed to connecting our team members to patients and their families. Connecting our team to the patients has fostered a culture within our organization that is focused on providing solutions, meeting deadlines, and getting results.  
Our San Diego Project Farma team spent the day walking with the ALS Association as part of their Walk to Defeat ALS. In the weeks leading up to the event, our team successfully fundraised for the ALS Association to fund groundbreaking research and the fight for a cure!  
With the support of our teams, we raised awareness to help drive groundbreaking research, provide life-changing programs, and guarantee a supportive community for those who need it most. 
To learn more about the ALS Association and discover a Walk to Defeat ALS near you, click here!