Philanthropy & Culture: PF Walks with The Jimmy Fund in MA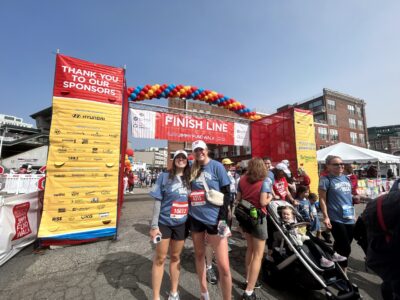 PF Walks with The Jimmy Fund in Boston, MA
As a patient-focused delivery team, we are committed to connecting our team members to patients and their families. Connecting our team to the patients has fostered a culture within our organization that is focused on providing solutions, meeting deadlines, and getting results.   
The Jimmy Fund, established in Boston in 1948, is comprised of community-based fundraising events and other programs that, solely and directly, benefit Dana-Farber Cancer Institute's lifesaving mission to provide compassionate patient care and groundbreaking cancer research for children and adults. The generosity of millions of people in Boston and around the world has helped the Jimmy Fund save countless lives and reduce the burden of cancer for patients and families worldwide.
The Boston Project Farma team took strides for a cause close to our hearts as we participated in the Jimmy Fund Walk to fuel hope, support, and progress in the fight against lymphoma and other types of cancers. Project Farma is proud to partner with a number of clients working towards a cure! 
To learn more about The Jimmy Fund, click here!