Company Event: CARES Weekend 2023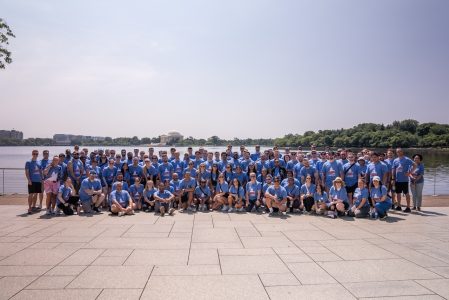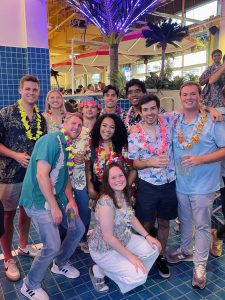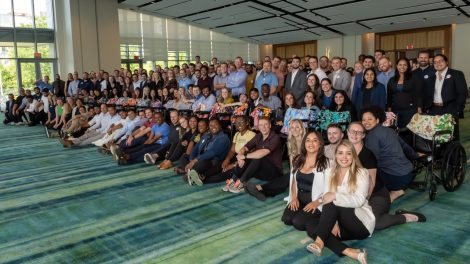 CARES Weekend is an epic, annual all-hands company tradition aimed to deliver on our commitment to provide unique experiences for our team members through prioritizing professional development, philanthropic, and team building opportunities. 
This year, the Project Farma and Precision for Medicine teams came together in Washington, D.C. for a weekend full of networking, collaboration, and celebration. To kickstart the weekend, our team engaged in an interactive networking session that allowed team members to brainstorm how we could contribute to different company goals. Next, we were joined by Precision for Medicine and Precision Medicine Group Leadership Teams to learn more about how we are working together to make a historical impact in a panel forum. 
For the third CARES Weekend in a row, our team facilitated our Patient Focused Panel, where we heard from partners, industry leaders, and the Melanoma Research Foundation. on the importance of patient-centricity in drug development and recognize why partnerships are crucial to advancing medicines and saving patient lives. Project Farma was proud to announce that as part of our commitment to giving back with the support of our partners, we have pledged to donate over $10,000 to the Melanoma Research Foundation towards their #GetNaked campaign, increasing awareness for all forms of melanoma and how important it is to #GetNaked for a monthly self-skin check and yearly full body exam by a board certified dermatologist. To close out the first day of CARES Weekend, our team partnered with Good360 to assemble a total of 21 new wheelchairs for donation to disabled U.S. veterans and others who can't afford the mobility assistance they need. 
The second day of CARES Weekend began with a scavenger hunt through the nation's capital. After a successful start, our team participated in a number of carefully crafted, company-led leadership development trainings focused on Wholistic Leadership. We're thankful to have the opportunity to come together in-person for a weekend dedicated to investing in our team!