Philanthropy & Culture: PF Partners with Project NICU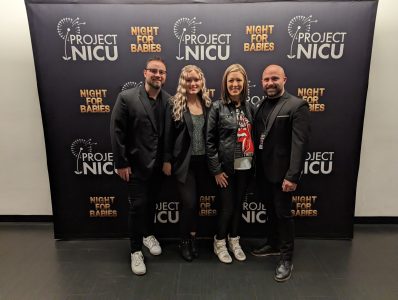 PF Partners with Project NICU for a Night for Babies Event
As a patient-focused delivery team, we are committed to connecting our team members to patients and their families. Connecting our team to the patients has fostered a culture within our organization that is focused on providing solutions, meeting deadlines, and getting results.   
Project Farma is a proud supporter of Project NICU, an organization dedicated to supporting families with children in the neonatal intensive care unit (NICU) and medical professionals who care for them. Project NICU connects with NICU parents and offers resources to support them during their journey both in the hospital and beyond. Lastly, they recognize the amazing medical teams that care for these families and celebrate them.
Each year, Project NICU hosts A Night for Babies, an event to raise awareness and funds to support NICU families across the country. 
To learn more about how you can support Project NICU, click here!