On-Demand: Maryland Tech Council Capital M Podcast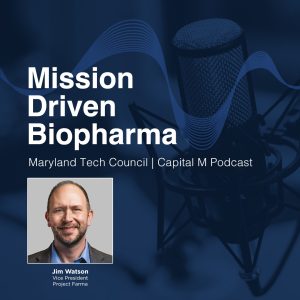 Mission Driven Biopharma
Raising equity capital has been described as one of the biggest hurdles for start up and mid stage companies in the life science industry. Maryland Tech Council's Capital M podcast hopes to address capital markets in this region and elevate the conversation to help companies prepare for the market.
Jim Watson, Vice President of Project Farma, addresses how hiring people with a shared passion has enabled Project Farma to work on more than 100 life-changing therapies in "Mission Driven Biopharma". 
To listen to the podcast on demand, click here!