Philanthropy & Culture: PF Walks in 2022 ZERO Prostate Cancer Run/Walk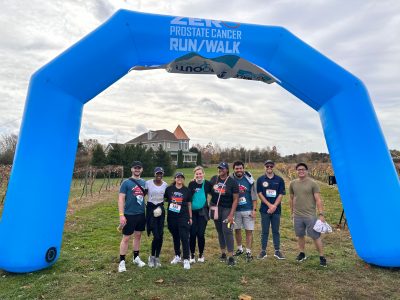 PF Walks in 2022 ZERO Prostate Cancer Run/Walk 
As a patient-focused delivery team, we are committed to connecting our team members to patients and their families. Connecting our team to the patients has fostered a culture within our organization that is focused on providing solutions, meeting deadlines, and getting results.  
One in eight fathers, sons, husbands, brothers, partners, and friends will be diagnosed with prostate cancer, including 8,580 men in New Jersey this year alone. The Northern New Jersey Project Farma team participated in the 2022 ZERO Prostate Cancer Run/Walk to support and celebrate the many amazing men nationwide who are fighting this awful disease. In the weeks leading up to the event, our team successfully fundraised to provide much needed funds for research, education and direct assistance for prostate cancer patients in our local community. 
To learn more about the ZERO Prostate Cancer Run/Walk and locate a walk near you, click here!