Philanthropy & Culture: PF Serves Meals at Ronald McDonald House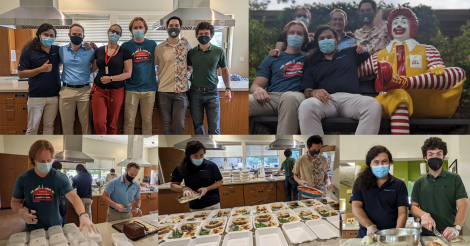 Philanthropy & Culture: PF Serves Meals at Ronald McDonald House
As a patient-focused delivery team, we are committed to connecting our team members to patients and their families. Connecting our team to the patients has fostered a culture within our organization that is focused on providing solutions, meeting deadlines, and getting results. 
In 1974, the first Ronald McDonald House opened after recognizing the need for parents and family to stay close to their hospitalized child. Volunteers who provide meals for the families play an integral part in making the Ronald McDonald House a home-away-from-home during a child's treatment and recovery process. Each year, more than 200 meals are prepared to serve more than 1,000 hot meals for guests.
At this philanthropy event, the North Carolina Project Farma team prepared over 50 meals to help feed families staying at the Ronald McDonald House of Durham & Wake County. 
To learn more about how you can support Ronald McDonald House Charities, click here!