Philanthropy: ALS & NMSS Walks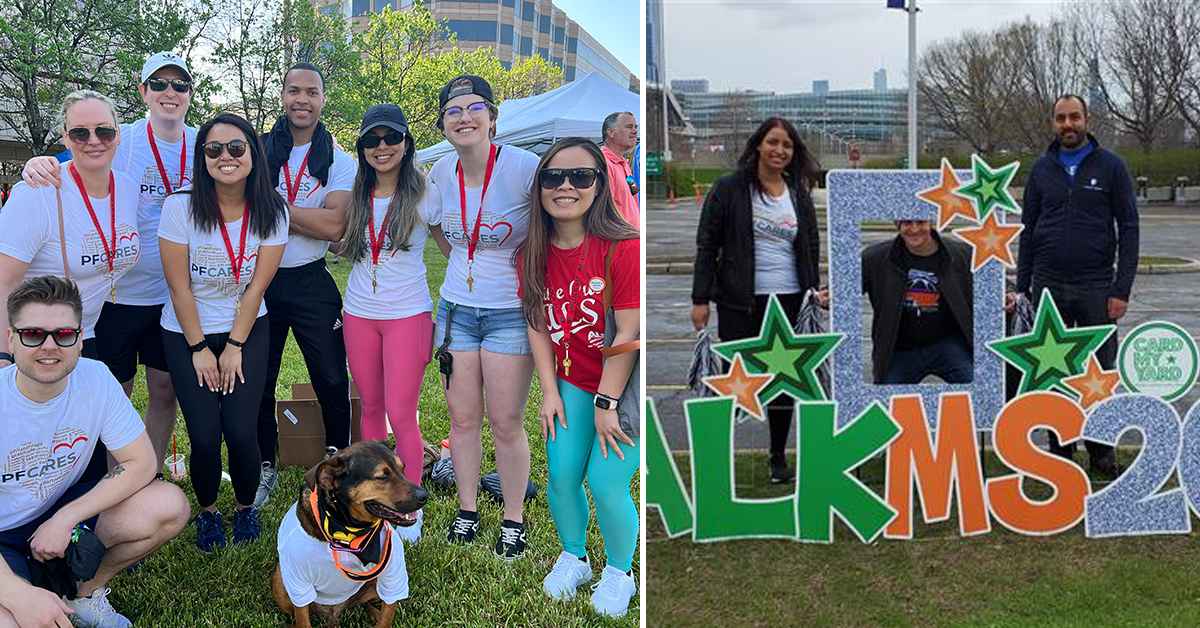 Philanthropy: PF Teams Walk for a Cause | ALS & MS
As a patient-focused delivery team, we are committed to connecting our team members to patients and their families. Connecting our team to the patients has fostered a culture within our organization that is focused on providing solutions, meeting deadlines and getting results.
In North Carolina, our team participated in their local ALS Walk and crushed their original fundraising goal by over 400% for ALS research and patient care! In California, Colorado, and Illinois, our team joined the National MS Society (NMSS) to participate in local MS Walks —events that bring together a community of passionate people to connect and raise funds to change the world for everyone affected by multiple sclerosis.
With the support of our teams, we raised awareness to help drive groundbreaking research, provide life-changing programs, and guarantee a supportive community for those who need it most.
If you are interested in learning about opportunities near you, click below!
National MS Society Opportunities
ALS Association Opportunities