White Paper: Part 2 – Gene Therapies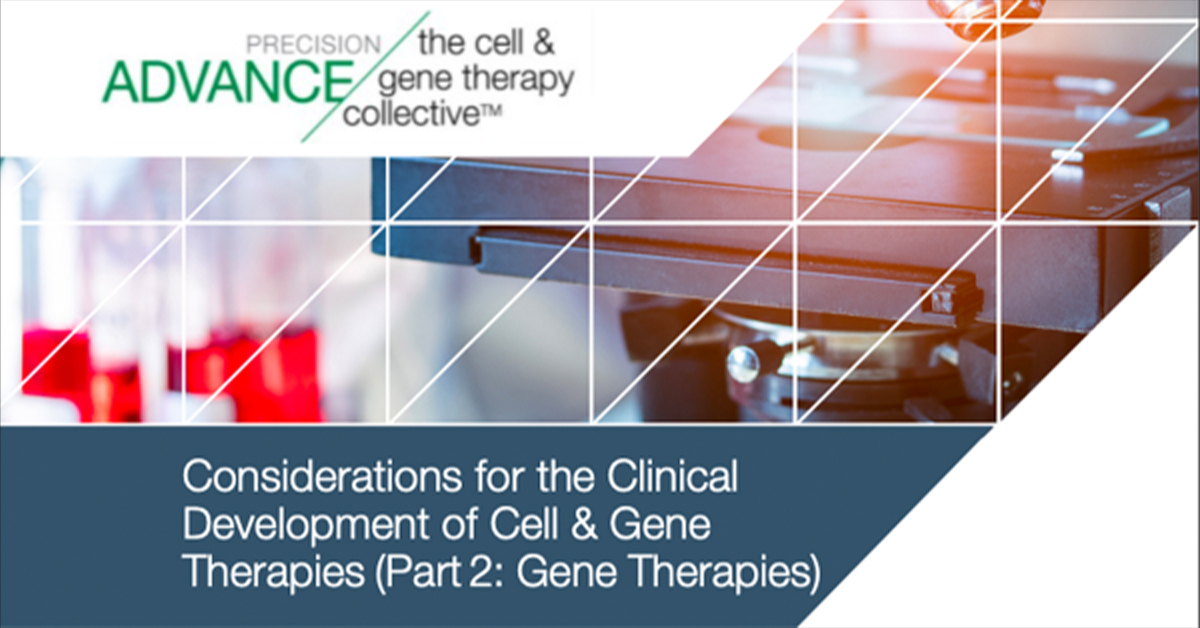 Advances in stem cell technology, combined with the increasing prevalence of chronic diseases, are driving rapid growth in the regenerative medicine category, which is predicted to generate $39.33 billion in revenue by 2023.
The Alliance for Regenerative Medicine, in its latest progress report, noted that in addition to the 1320 ongoing industry-sponsored trials worldwide, as well as a similar number (1328) of ongoing trials sponsored by non-industry groups, financing for regenerative medicine and advanced therapies has reached new heights, with $14.1 billion raised in the first half of 2021—71% of what was raised in full-year 2020. That surge in investment has made the first half of 2021 the strongest half-year on record, and puts the sector on pace to outperform 2020, during which nearly $20 billion was raised despite the COVID-19 pandemic.
These trends provided the impetus for Considerations for the Clinical Development of Cell & Gene Therapies, a two-part panel discussion featuring C-suite leaders from advanced therapy companies at the American Society of Gene & Cell Therapy (ASGCT) 24th Annual Meeting.
In this white paper, we share the exclusive insights from Part 2 of this insightful discussion moderated by Precision's David Parker.