Article: BioProcess Online, 2021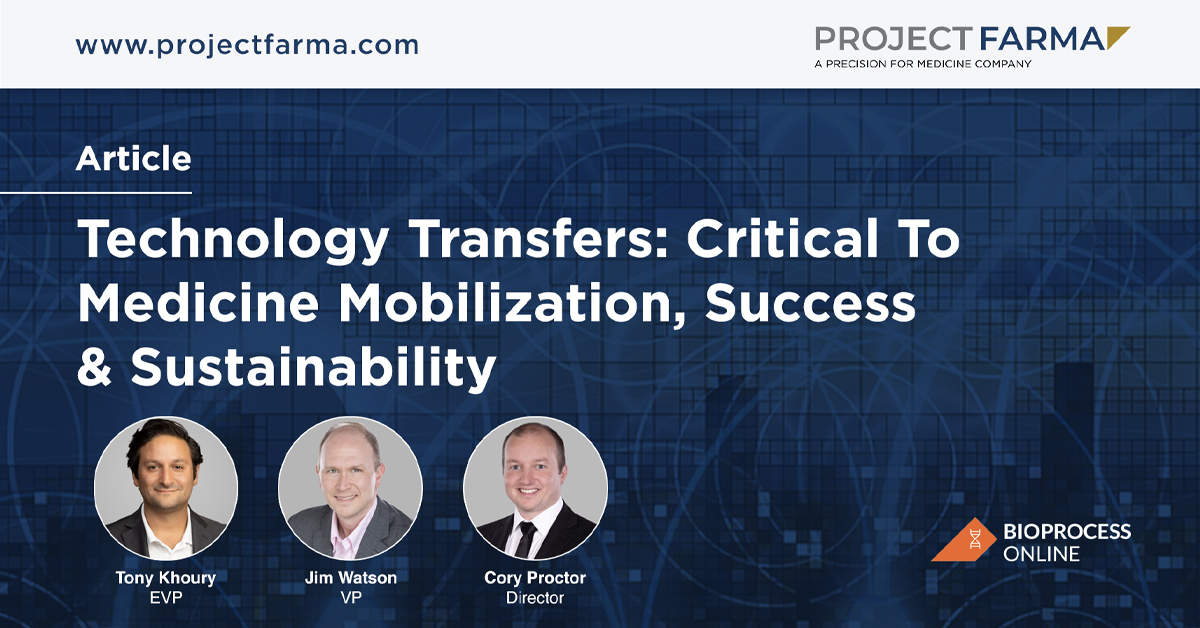 Technology Transfers: Critical To Medicine Mobilization, Success & Sustainability
Project Farma EVP, Tony Khoury, VP, Jim Watson, and Director, Cory Proctor's, article, "Technology Transfers: Critical To Medicine Mobilization, Success & Sustainability" is featured on BioProcess Online. This article outlines technology transfers and medical mobilization, success and sustainability.
"In every new partnership, up-front alignment among key stakeholders is critical to success. By establishing site-to-site collaboration, an agreed-upon scope, and a well thought out strategy for each critical workstream, the tech transfer process can be a seamless transition between organizations."
To learn read the article in full, click here!

Published: October 2021