Philanthropy: The Green Project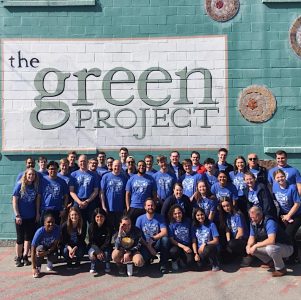 Connecting our team to the patients allows for a culture focused on providing solutions, meeting deadlines & getting results.
On our most recent business development retreat to New Orleans, Louisiana, the PF Team was honored to partner with some local organizations including "The Green Project" and "NetWork Volunteers". The Green Project's mission is to promote a culture of "creative reuse" by diverting usable materials from landfills and cultivating a respect for their values.
Please CLICK HERE to learn more about The Green Project.